We are delighted to have been named as winners of the Tunnel Design category at the Arabian Tunnelling Awards 2017 during the 4th Arabian Conference & Exhibition which took place in Dubai, last week. Our work for Crossrail's Farringdon Station was selected as the winner in this category.
The Arabian Tunnelling Awards 2017, in their third year aim to recognise outstanding achievers who demonstrate remarkable reputation for their professionalism and exceptional triumph in various fields of professional excellence, management and sustainability.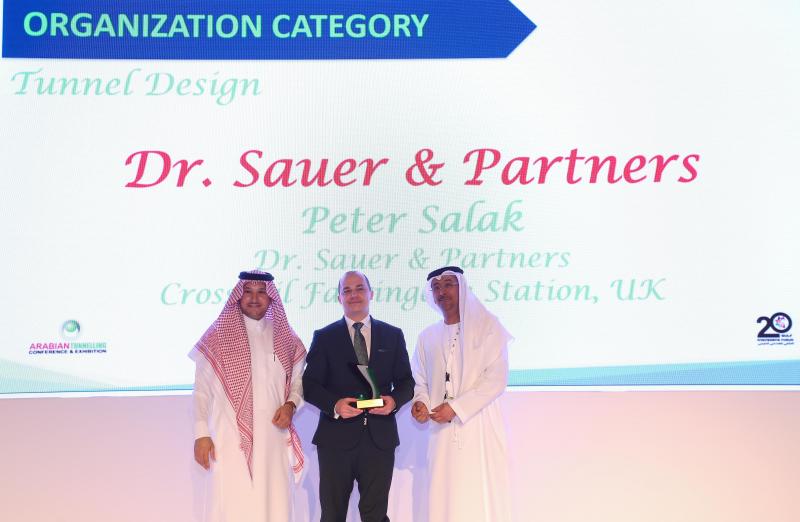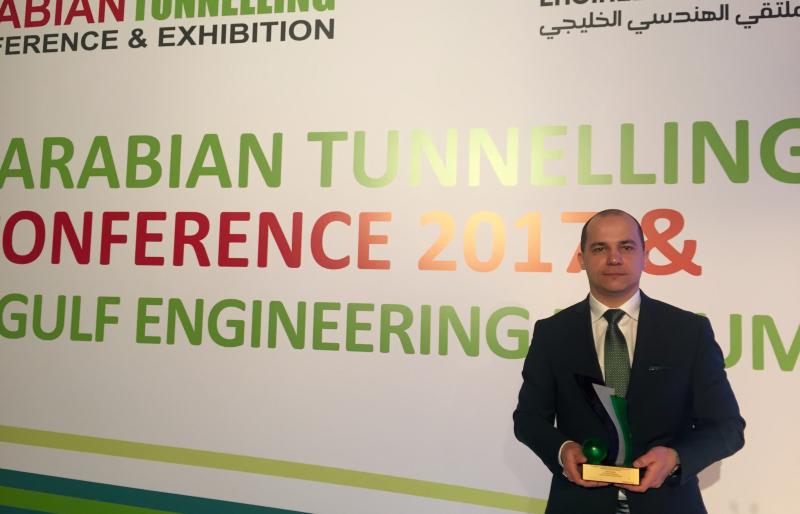 We are pleased to have been recognised in the region, proving that Dr. Sauer & Partners' design approach and professionalism is appreciated outside of our core markets.
The award specifically rewards our innovative design solution for openings in SCL tunnels and their connection. Expert engineering supported by state of the art 3D FE modelling produced a design that allowed the construction of the openings without the need for longitudinal rebar above and below the opening. Something that is a step change in construction savings compared to the typically employed solution everywhere else on Crossrail.