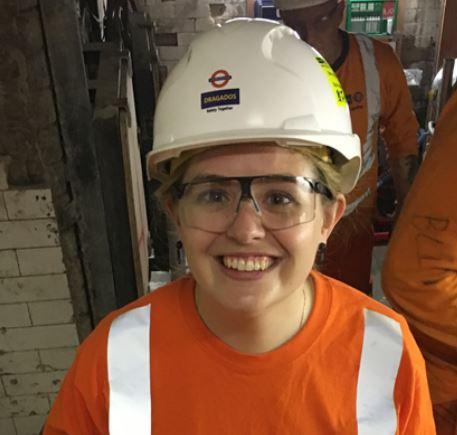 Next Wednesday, Dr. Sauer & Partners' Senior Associate, Bethan Haig will present to the Geotechnical Society as part of an Engineers Ireland event.
Bethan will deliver a case study of the Bank Station Capacity Upgrade (BSCU) project, discussing the geotechnical and engineering challenges of the project from design through to completion.  Bethan's presentation will cover our involvement in the design of the new southbound platform tunnel and associated length of running tunnel for the Northern line, connecting passageways and openings into the existing station tunnels, and three tunnelled escalators. Bethan will show how the design and construction had to address interactions with overlying structures, including a tunnel passing through under-reamed piles supporting a building that remained occupied throughout the works.
Bethan's involvement on the BSCU project started with her being a member of the design team during scheme and detailed design, looking specifically at the interaction between new structures and existing London Underground assets. As the project moved into the construction phase, she was seconded to the Dragados contracting team as the Tunnel Engineering Manager responsible for the development and realisation of the tunnel design during construction.
Further information about the event can be found here. Where there is also a link to register for the online event.