On 31st March, Mr Franz H. Langer celebrated his 30th anniversary of working with Dr. Sauer & Partners, marking the occasion with a group of friends and colleagues enjoying a steak dinner in Toronto, ON.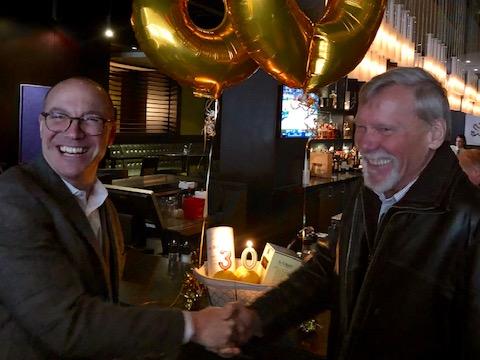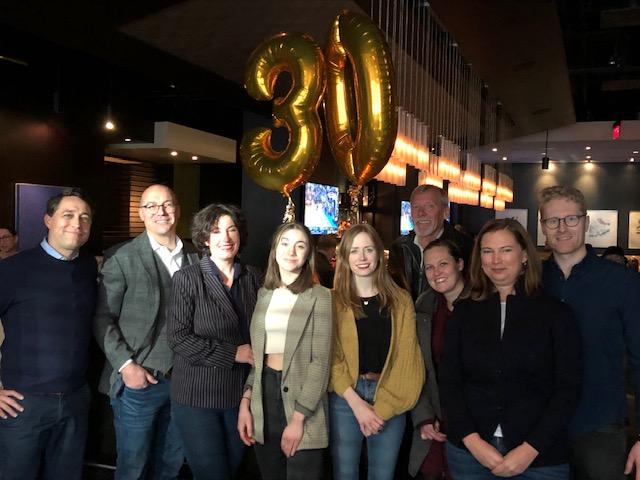 Mr. Langer's personal history is closely intertwined with Dr. Sauer & Partners' company history in the USA, UK and Canada. Mr. Langer was working for the Austrian contractor IL-Bau (now part of Strabag) who won the construction of Section B10 from Silver Spring to Wheaton Station of the Washington D.C. Subway extension in the early 1980s. As a Section Engineer for the first implementation of NATM he crossed paths with Dr. Gerhard Sauer, who was IL-Bau's NATM designer for this contract. After finishing the construction Mr. Langer soon joined Dr. Sauer and came back to the US for the construction supervision of the Lehigh Tunnel No. 2 for the Pennsylvania Turnpike Commission near Allentown, Pennsylvania.
In the subsequent years Mr. Langer became a key employee in the company's business of delivering site supervision contracts. He used his construction specific knowhow gained in the years working on international projects for several contractors, paired with his exceptional management, financial and people skills to motivate and if necessary, enforce the adherence of the construction to the design documents.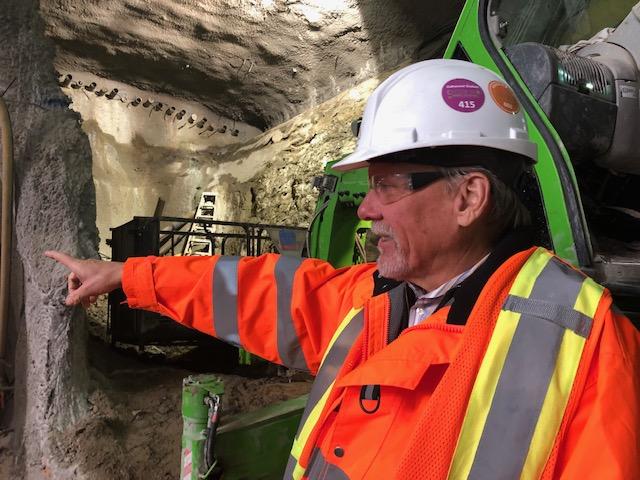 His CV lists all milestone achievements of the company in the USA, UK, Taiwan, South Korea, Singapore, Brazil, Canada and Chile such as Lehigh Tunnel No. 2, PA, USA (1989/1990), Cumberland Gap Tunnels, KY/TN, USA (1991/92), Metro de Brasilia, Brazil (1993), Kaoshiung Pingtun Tunnels, Second Freeway Department, Taiwan (1993), Jubilee Line Extension, London, UK (1994/95), Brunel Tunnel refurbishment, London, UK (1996), Korean High Speed Rail Seoul to Pusan, ROK (1997), Allegheny Tunnel Traffic Relief Study, PA, USA (1998), Deep Tunnel Sewer System, Singapore (1999), CTRL ventilation shafts, London, UK (2000), Pedestrian Walkback Tunnel, International Airport Washington Dulles, VA, USA (2000/01), Silverline 2, Russia Wharf Tunnels, Boston, MA, USA (2002/04), Metro Santiago de Chile, Line 4, Chile (2004), Beacon Hill Station, Seattle, WA, USA (2005/06), Devil's Slide Tunnel, Hwy 1, CA, USA (2007/11), Crossrail C304, C435, London, UK (2011/12), Confederation Line, Ottawa, ON, CA (2015/17), Chinatown Station, San Francisco, CA, USA (2016) and Eglinton Crosstown LRT in Toronto, ON, CA (2017/19).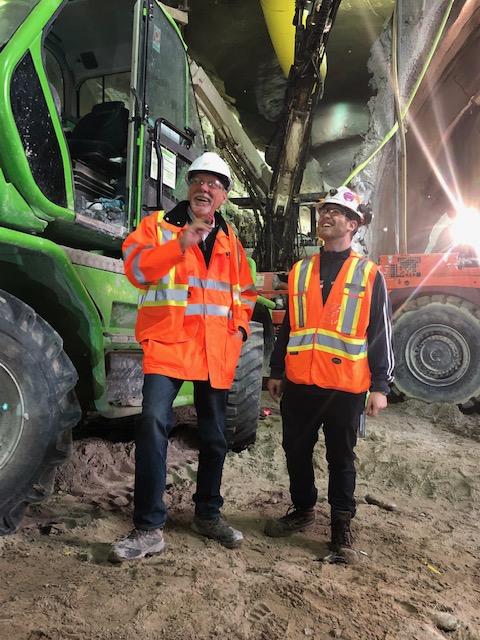 The CV also includes a few 'first use of NATM' and 'largest diameter span at its time'. Mr. Langer's presence on site has always been a guarantee for the right amount of technical knowledge paired with the necessary understanding to accommodate the daily construction needs and changes sought out by the contractors. He also grew to become a close and trusted friend to Dr. Gerhard Sauer, who sought his advice for many commercial, strategic and HR related issues and had Mr. Langer implement the decisions taken. 
His personal favourite project was the Devil's Slide tunnel just south of San Francisco. Not only does the city bear his name but over the years on site he became a trusted and well respected (from owners and contractors alike) member of the delivery team and he could enjoy the great Californian outdoors along the Pacific coast.
Franz Langer has also been a mentor to a number of younger engineers joining the company during his 30 years of service, most of whom still are with the company. When in 2011 a group of these younger engineers along with Dr. Gerhard Sauer formed the Dr. Sauer & Partners companies, Franz very intentionally did not become a Partner, but rather took on an advisory role to both. He continued to work as Senior SEM/SCL/NATM engineer on site and actively participates in the Partner meetings.
After retiring in Austria and taking a break, he is now offering his services as Tunnel Management Consultant to Dr. G. Sauer & Partners Corporation for the Eglinton Crosstown project in Toronto, Ontario.