On April 8th, Gerald Skalla had the opportunity to give a presentation to a group of civil engineering Masters students from FH Johanneum, Graz Austria who were touring through Canada and had a stop in Toronto. They were accompanied by Dr. Timur Uzunoglu, a lecturer of structural engineering at the FH Johanneum.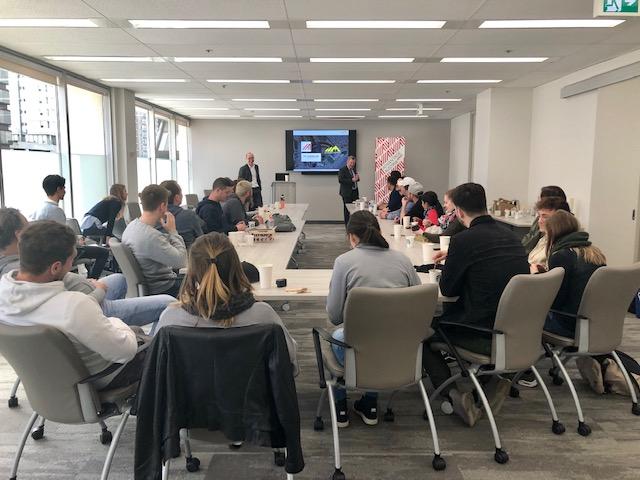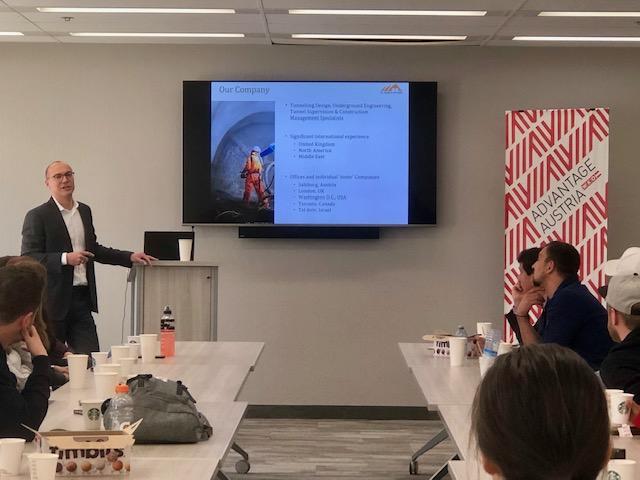 The presentation was hosted by Advantage Austria, and the Austrian Trade Commissioner and Consul, Mr Christian Lassnig made the initial introductions and provided a hearty lunch!
Mr Skalla (having studied in Graz himself) gave a short personal introduction to the students and introduced the company by presenting the services of Dr. G. Sauer & Partners as an international tunnel specialist consultancy. Mr Skalla later showed images of recent and ongoing projects in the UK, US and Canada with a special mentioning of the Eglinton Crosstown LRT which is currently under construction in Toronto.
The subsequent lunch provided an opportunity to mingle and for the students to ask questions on the international activities of the company and the projects it is involved in.